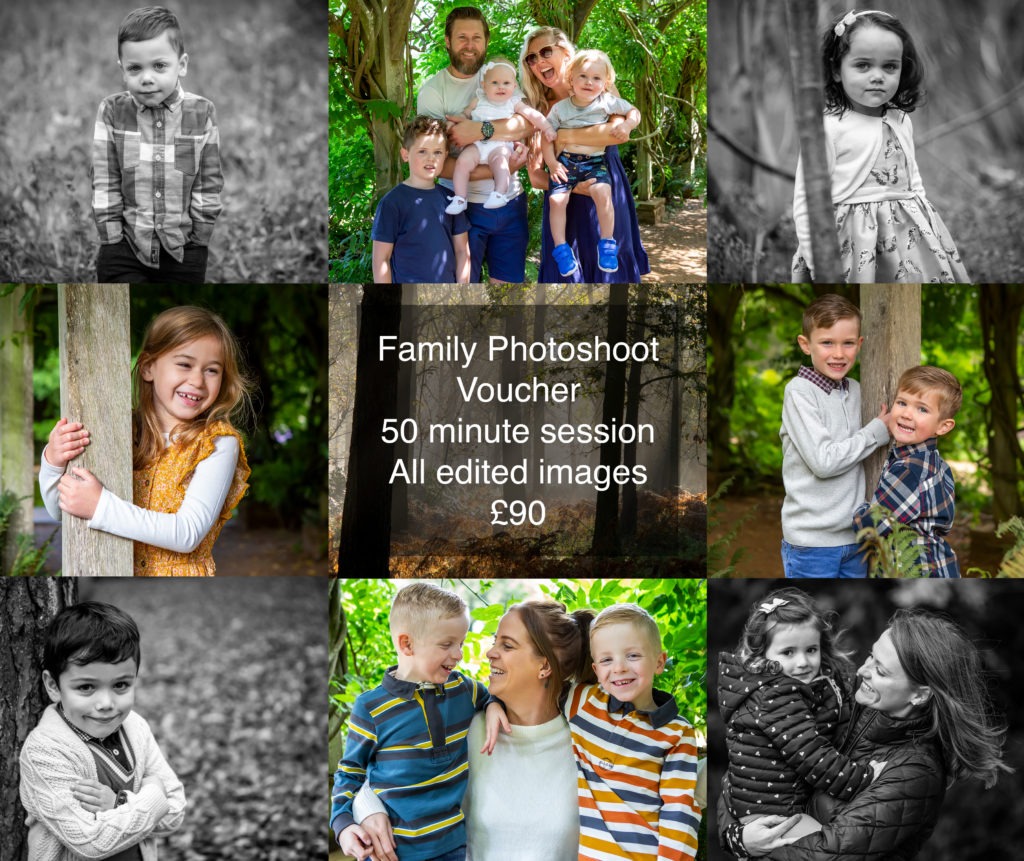 Family photoshoot vouchers
Buying local this year? If so, why not buy that special person the gift of memories this Christmas? A voucher for one of my relaxed and fun family portrait sessions.
This voucher can be redeemed at any of our amazing portrait weekends in 2021. These are run throughout the year, generally at least one in every season, spring, summer, autumn and winter.
As a backdrop to the photoshoots I use one of the beautiful areas close to my home in Chelmsford. Places such as Hylands Park, Danbury Woods and Blakes woods.
My vouchers have a beautiful front (similar to the above image minus the amount) explaining what you have gifted, plus an area on the back where you can write your own personal message, these will be posted to you to fill in and send off to your lucky recipient.
Would you like to buy a voucher? Simply fill in this short form, I will then send you details of how to fulfil your order.
[contact-form-7 id="24290″ title="Photoshoot voucher"]
I also offer wedding and event photography so have a look around my site and get in contact if you have any questions or if you would like to know more about any of our fantastic photography services.